I was just on the phone chatting with All Programmable Planet blogger Warren Miller, who is not a real Doctor of DSP but could play one on TV if the occasion demanded.
Toward the end of our conversation, I asked, "Will I see you at this week's live online chat?" If you are new to All Programmable Planet, these chats are similar to using an IM (instant messaging) system, but they actually employ your Web browser. (Click here for more details about this week's chat.)
Warren immediately replied, "Of course. I really enjoy these chats." Then we started chatting about the online chats themselves. Like several other members of All Programmable Planet, Warren does a lot of his consulting work from home, so he misses the opportunity to hang out by the water cooler, trading jokes and telling tales of derring-do.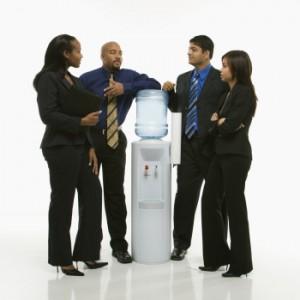 We agreed that our weekly live online chats have assumed the role of a virtual water cooler. They allow us all to bounce ideas off one another, share stories of the projects we are currently working on, and trade the occasional joke. (Mine are really good.)
Quite apart from anything else, the chats provide a wonderful opportunity for younger engineers and newcomers to programmable technology to meet older, more experienced folks, including the writers of the All Programmable Planet blogs.
If you haven't already joined in one of these chats, why don't you mark your calendar for Thursday, Aug. 9? This chat will kick off at noon Central Time, which is 1:00 p.m. Eastern Time, 10:00 a.m. Pacific Time, and 6:00 p.m. UTC/GMT. Just click here to join in the fun!
I very much look forward to seeing you there.