Oh dear, oh dear, oh dear... I have just seen the most amazing thing that has left me drooling with desire (as opposed to simply drooling, which is the way most people think of me, or being a drooling idiot, which is the way my dear old mother describes me to her friends).
Do you recall the Star Wars Speeder Bikes from Return of the Jedi? When I first saw the Stormtroopers using these things to chase our heroes through the forest I thought "Oooh, I want one of those!" But, of course, I was aware that this was not likely to happen anytime soon.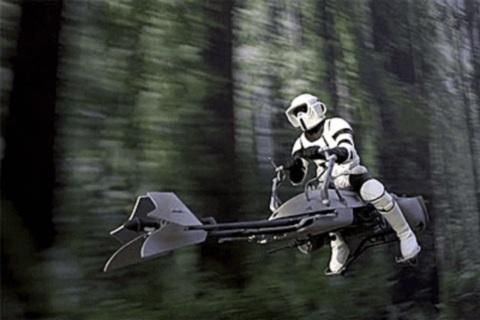 But I just saw an article about the Aerofex hover vehicle, as shown below. This is based on two ducted rotors, and it is actually a real craft, although, sadly, it is not yet commercially available.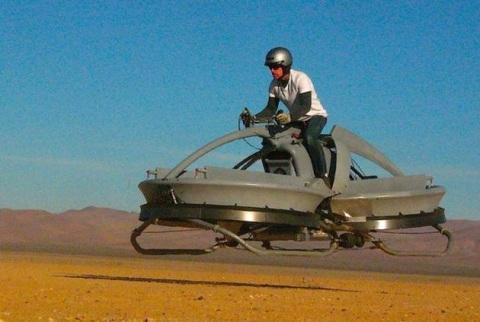 Amazingly enough, the original design for this little rascal originated in the 1960s, but it was abandoned due to stability and rollover problems (no, tell me it is not so).
When I first saw the picture of the Aerofex hover vehicle, my knee-jerk reaction was that this new incarnation was controlled by sophisticated electronics. After all, a supersonic fly-by-wire aircraft is inherently unstable, but its onboard computers are so fast that they can compensate for any instabilities, leaving the pilot in full control.
My second thought was to wonder if FPGAs came into the picture, because their ability to perform humongous numbers of calculations in a massively parallel fashion would make them perfect for this sort of thing.
According to the original article, however "Aerofex, a California-based firm, fixed the stability issue by creating a mechanical system -- controlled by two control bars at knee-level -- that allows the vehicle to respond to a human pilot's leaning movements and natural sense of balance." The article later notes, "All of it happens mechanically without the need for electronics, let alone complicated artificial intelligence or flight software."
But turn that frown upside down, because this means that the development of an FPGA-based control system for such a beast is still up for grabs.
I can so see myself riding one of these little beauties through my neighborhood. My 17-year-old son and his friends would be so envious, and, after all, isnít being the coolest kid around what life is all about? (I started my third childhood just a couple of years ago.) Perhaps we can persuade Duane to put his Robot Avatar on hold and turn his attention to designing an open-source flying scooter.
What say you? How would you set about controlling something like this? Mechanically (like the folks at Aerofex), using microcontrollers, using FPGAs, or using an All Programmable MCU-FPGA hybrid device like the Zynq from Xilinx?