One of the things I really like about All Programmable Planet is that we are more than just a boring old technical forum. We really are growing into a community. We are learning all sorts of things about one another, like Duane Benson's love of telepresence robots and Hamster's loathing of open-source fundamentalists.
This is why, a couple of weeks ago, I invited everyone to send pictures and descriptions of their ongoing hobby projects. A few members of All Programmable Planet did send me some information, but it was pretty much limited to a photograph accompanied by a very short description. Truth to tell, I was hoping for a little bit more, so I thought I'd provide an example of my project du jour.
A few months ago, I was watching a television program about mosaics, and I thought, "I'd like to make a mosaic of my own." One problem: I wasn't too sure what the subject of my mosaic would be. In addition, I have never made a mosaic in my life, and I don't have a clue what I'm doing, but I try not to let little things like this slow me down. Somewhat fortuitously, a few nights later, I was watching a DVD of the British science fiction series Doctor Who -- the episode where he goes back in time and meets Vincent van Gogh when he is creating his masterpiece The Starry Night. I thought, "Yes, that's going to be the subject of my mosaic!"
Click the photo below to see a slideshow of my ongoing mosaic project.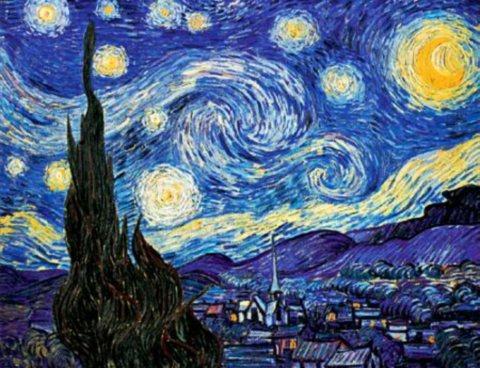 Assuming you've looked at the slides and read their captions, that's the current state of play for my mosaic hobby project. As you can see, that project is growing in the telling, as it were. (I had no idea how much work this would be when I started.) I know Duane is taking photos of his telepresence robot as he builds it, so we can create another slideshow when the time is right.
What about you? It would be great if you could take photos and keep notes on your ongoing hobby projects (technical and otherwise) and share them with the rest of the team here on All Programmable Planet to stimulate ideas and conversation.