Mark your calendar for the week of December 10 to 14, 2012, because yours truly will be giving a free online course on All Programmable FPGAs, SoCs, and 3D ICs as part of the EE Times University program.
This will be a five-day (Monday through Friday) course -- just one hour each day starting at 12:00 noon Eastern Time. Each class will consist of a 45-minute lecture followed by an interactive online chat session, during which attendees can pose questions.
Even though we have a wealth of information here on All Programmable Planet, I know that I always learn a lot more when I hear someone presenting, especially when I can ask questions afterwards. Of course, this time, the boot is on the other foot, because I will be the one presenting and answering questions, so it's my job to make this as interesting and informative as I can.
If you are just moving into Programmable Space, then I think you will find this course to be invaluable. And even if you are already an expert with regard to programmable devices, it would be great if you could join us to add your input in the question-and-answer sessions at the end of each lecture.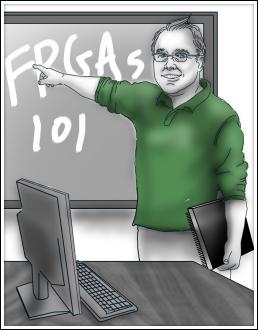 All you have to do is click here to bounce over to this course's description on the EE Times University Website. Then click the "Sign me up" link next to the first day. If you haven't already done so, you will be prompted to register with EE Times. Once you are registered, you can return to the main course page and quickly click the "Sign me up" links next to the other days.
One last point is that it would be wonderful if you could share this information with any of your friends or workmates who you think may be interested in learning more about programmable technology. I would also really appreciate it if you could help me to spread the word about this course via any means at your disposal (email, Twitter, Facebook, LinkedIn...).
I'm really looking forward to this, and I very much hope to see you there. (Register now before all of the virtual seats are taken!)