Well, I am all aquiver with excitement and anticipation, because the Design West conference and exhibition is racing towards us as we speak. One of the cool things about this conference -- which will be held April 22 to 25, 2013, in San Jose, California -- is that yours truly is chairing of the "Processors and Programmable Devices" track.
And what a track it's going to be. If you bounce over to the main schedule builder page and select only the "Processors and Programmable Devices" track, you will see that we have a veritable cornucopia of tempting topics. I'll be talking about many of these in future columns, but the one that is of particular interest to us with regard to this blog is Yes, We CAN Hear You Now! The Rise of Embedded Speech.
The abstract for this presentation is as follows:
In the not-so-distant past, the only way for humans and embedded systems to communicate with each other was via knobs and switches and flashing lights and other displays. Now, humans can interact with consumer products by means of highly accurate, low-cost, low-current, small-footprint speech technologies that feature voice recognition and synthesis, biometric passwords, MIDI-like music synthesis, text-to-speech, and interactive robotic controls. This presentation will explain all.
Now, it's important to note that the term "embedded speech" refers to both speech generation and speech recognition. By some strange quirk of fate, I've been hearing a lot about the topic of embedded speech recently, ranging from discussions on the NPR (National Public Radio) while I'm driving to and from work to articles like Ubiquitous sensors meet the most natural interface – speech on EDN (Electronic Design News).
And the more I hear about this, the more I think "That is a really good idea." For example, I would love to be able to talk to my alarm clock and say something like "Clock, wake me at six o'clock tomorrow morning," or "Clock, I need to get up at five o'clock on Friday." In this second example, the clock should automatically realize that I mean the coming Friday and it can assume I want to be woken up in the morning; also, this should not change any existing settings for other days. If there is any confusion -- or any way to make my life easier -- the clock could say something like "You've been getting up at five in the morning on Friday for the last few weeks; would you like to make this your default setting for Fridays?"
And this is just the alarm clock in my bedroom we're talking about. It won't be long before we're talking to all of our household appliances (microwaves, thermostats, etc.) and to our computers and cars and so forth. Some of this technology is already available, of course (think Apple's Siri and Google's Voice Actions, for example), but I think it's going to become much more ubiquitous very quickly.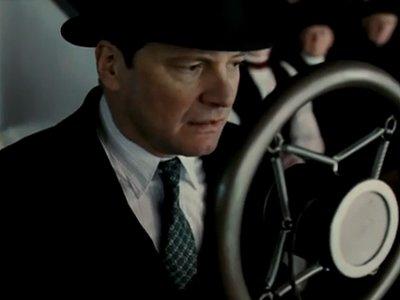 I've been talking to the folks at Sensory. These are the guys and gals who are featured in the EDN article mentioned above; they are also the ones who are giving the paper at Design West. In addition to having their own custom microcontroller that is dedicated to embedded speech applications, they also have an SDK (software development kit) and API (application programming interface) that allows their speech recognition and generation software to be run on other processors.
To the best of my knowledge, Sensory has not -- thus far -- deployed its technology on an FPGA, but who knows what the future will hold? I know that Duane, my fellow blogger here on All Programmable Planet, will be very interested in this technology for his Robot Avatar project. In fact, I'm hoping to be able to sit down with Duane and the folks from Sensory at Design West and talk about this in more detail.
In the meantime, what types of applications can you envision for embedded speech technology at home, at work, and in industrial environments?
Related posts (embedded speech and vision):
Related posts (weird and wonderful):