Well, things are certainly racing along here in the pleasure dome (my office). In fact, I have news that's so exciting I'm squirming in my command chair, desperate to tell someone, so I'm going to tell you!
As you may recall, as part of my duties as editor in chief of All Programmable Planet (APP), I took it upon myself to select the "Official Headgear" for our stately organization. After much soul searching, I opted for the Propeller Beanie, as illustrated below, because I thought this would convey the right amount of gravitas on the members of our august body.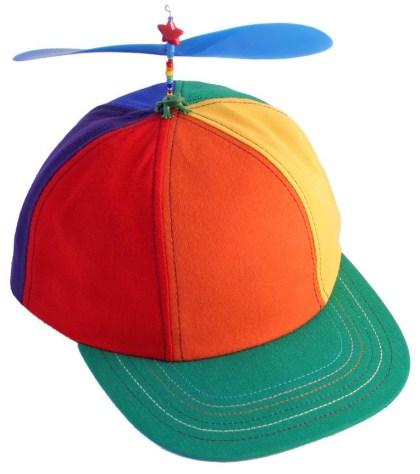 Now, I can hear the question forming in your mind: "Why do we need an official APP hat in the first place?" Well, suppose you are attending a technical conference -- let's say the forthcoming DESIGN West Conference and Exhibition, just to pull a random example out of thin air. If everyone is wearing only their normal attire, how would you know if any other APP members were there with you? I mean to say, you could be standing right next to another member and never know.
But now let's suppose you are proudly sporting your propeller beanie when you observe another propeller beanie, perched jauntily on its owner's head, meandering its way through the bustling throng. Imagine your delight when you realize that you are in the company of another member of APP. You can immediately bounce over, introduce yourself, and spend a happy time regaling each other with tales of your favorite "Ask Max" columns.
Of course, you've probably spotted the vital flaw with this scenario, which is that anyone can purchase a propeller beanie. Thus, when you see one bobbing along in the crowd, how can you determine if its owner is "one of us" and not -- dare we say it -- one of "them"? The solution is CapNet™ -- a wireless mesh network deployed in our APP propeller beanies.
The idea is that each of the propeller beanies in CapNet is equipped with a teeny-tiny, ultra-low-power, embedded wireless module. These wireless modules are constantly bouncing signals back and forth, thereby allowing them to keep track of one another's locations. Now, when two or more APP members move into close proximity -- even if they can't see each other -- the propellers on their beanies will start to spin, LEDs will begin to flash, and all sorts of other things will start to happen.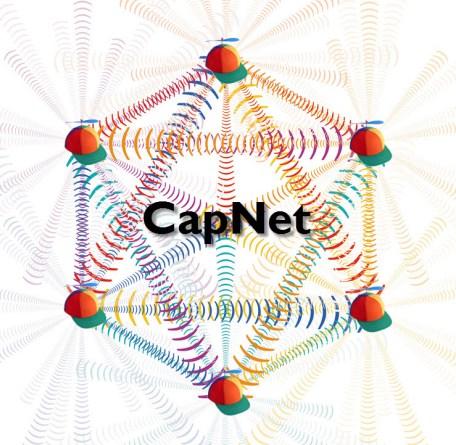 This isn't just another one of my crazed schemes. As I pen these words, CapNet is being designed and implemented by my good friend, David Ewing, who is the chief technical officer at Synapse Wireless. The folks at Synapse Wireless have created an incredibly cool wireless operating system (OS) called SNAP. When you power up two or more SNAP-enabled wireless modules, they immediately integrate themselves into a full-blown, self-forming, self-healing wireless mesh network.
In addition to consuming minimal memory resources and minimal power, SNAP-enabled wireless modules can be quickly and easily programmed "over the air." First, you create an application in the Python programming/scripting language on your host PC. Next, your application is compiled into byte code and wirelessly uploaded into one or more of the wireless modules where it runs on SNAP's Python virtual machine.