For reasons that shall become clear in the fullness of time, I've decided to create an All Programmable Planet (APP) membership card. This little rascal will be a high-quality laminated piece that will grace even the most aristocratic of wallets.
Even better, once I've had these little beauties fabricated, I will be happy to send one to any and every member of APP. When that happy time comes, I'll probably ask you to send me a stamped, addressed envelope, otherwise I will be spending 24 hours a day dealing with the flood of requests... but all of that is for the future.
For the moment, I could do with your help deciding on the wording to go on the cards. My first-pass thoughts for the front of the cards are as follows: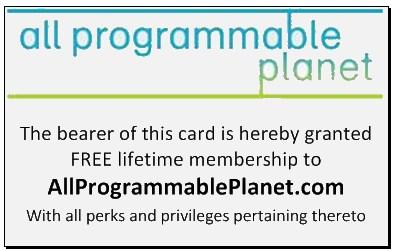 What do you think? Do you like it, or would you change it? Would you make the wording a little more "Ye Oldie Worldie" -- or are you more of the "techno-weenie-spiel" persuasion?
And what about the back of the card? One thought I had was to have some words in a very small font at the bottom of the front saying something like "See back of card for instructions on the APP secret handshake (in invisible ink)" -- and then to leave the back of the card blank.
Alternatively, we could have something like the following: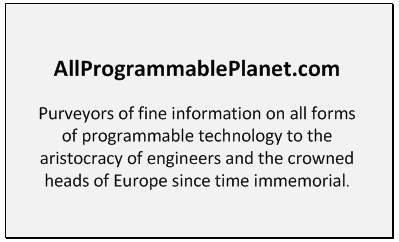 Note that both of the above images are just something I threw together in Visio. The real cards will be lovingly hand-crafted by graphic artisans of the highest order.
OK, I'm totally up for suggestions here. The world is our lobster (or oyster, or any crustacean of your choice). Do you like my words, or would you prefer something else? Any thoughts and ideas you care to share would be very much appreciated. Just post them in the comments below and I'll take it from there. But please note that time is of the essence here -- strange happenings are afoot and I need to get this tied down as soon as possible -- so, over to you...
Related posts (weird and wonderful):
Related posts (FPGA architectures, etc.):