In the comments to Brian Bailey's recent blog Getting Inside Your FPGA Design, All Programmable Planet (APP) member -- and valued contributor to our live online weekly chats -- Garcia Lasheras offered an interesting suggestion.
Garcia's idea was that we -- the members of All Programmable Planet -- undoubtedly have a lot of different FPGA development boards between us. In some cases, of course, we have more than our fair share, as is evidenced by The Mighty Hamster's Desert Island FPGA Boards column. And that column was several months ago -- goodness knows how many boards The Mighty Hamster has now. We certainly know that he's added a ZedBoard to his collection since those far-off times.
Furthermore, Garcia suggested that if members knew which boards were owned by other members, then we would all know where to go if we had questions about a particular system, such as "What does this red-flashing LED mean?" or "How do I get the smoke back in?" (With regard to the "smoke" question, also see my blog on the Smoke Re-concentrator for refurbishing blown electronic components.)
The bottom line is that we are interested in hearing about whatever you've got -- anything from a simple Spartan-6 LX9 FPGA MicroBoard to a full-blown Zynq-7000 All Programmable SoC-based ZedBoard.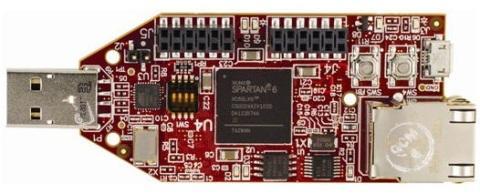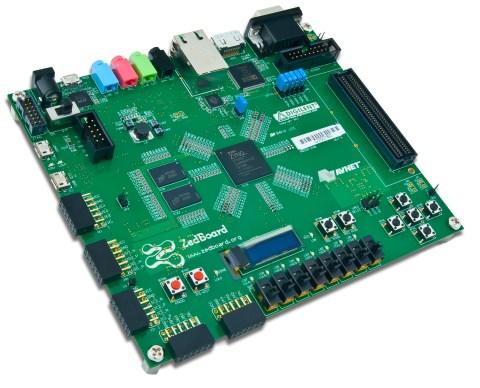 Personally, I think this is a brilliant idea. Actually, let's not limit ourselves only to FPGA development and/or evaluation boards. Since a lot of APP members are also proficient with microcontrollers, I would suggest we also add MCU development and/or evaluation boards into the mix.
OK, over to you -- this is where you post your comments describing which boards you have. Later, if you have a question about a board, you can simply reply to that person's comment. Alternatively, if you email me at max.maxfield@ubm.com, then I will be happy to facilitate communication between you and the board's owner.
Related posts (weird and wonderful):
Related posts (FPGA architectures, etc.):