"Oh my giddy aunt," as they used to say in England -- my head is spinning with everything that is happening here in the Pleasure Dome (my office). You will not believe the giveaway that we are... well, giving away at the upcoming Design West 2013 Conference and exhibition.
It may not surprise you to hear that our Wireless Mesh Networked Propeller Beanie Hats project is generating something of a buzz in the electronics and embedded communities. Now, on the off-chance you are new to All Programmable Planet, here's a very brief summary of what this is all about:
One of the activities we have here on APP is a weekly live online chat (click here to see an example). During one such chat, I jokingly suggested that APP should have an "official hat" so that members could easily spot each other at technical conferences. I also proposed the propeller beanie as the "hat of choice" on the basis that a) it was fun; b) it was colorful; and c) I happened to have one in my office (donít ask).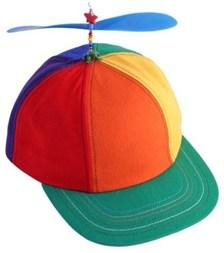 But then someone pointed out that there was an obvious flaw in this idea, in that anyone could buy and wear a propeller beanie. The discussion ranged far and wide, and the conclusion was that the APP beanies should be equipped with wireless modules such that their propellers would begin to spin and LEDs would start to flash when two or more APP members moved into close proximity (the more members and the closer they are, the faster their propellers spin).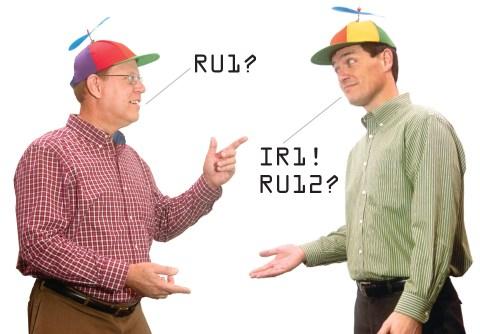 But where would one look for suitable wireless modules? Well, the guys and gals at Synapse Wireless specialize in low-power wireless technology that can monitor and control anything from anywhere. I discussed the beanie problem with my friend, David Ewing, who is the CTO at Synapse. In turn, David proposed CapNet -- a low-power wireless mesh network that would be deployed in the propeller beanie hats.
When the organizers of Design West heard about CapNet, they invited David to give a presentation on the design of the network (see Cool Beanies! A Mesh Networked Cranial Cooling System). The conference organizers also invited Synapse to give a series of free one-hour training sessions on wireless technology to the conference attendees. Synapse agreed and suggested that the training should involve programming the wireless modules in CapNet beanies because this would be a fun thing to do that would attract attention. The important thing is that the students get to keep their beanies after the training.
All of this goes to explain my recent Help Design the APP Membership Card column. The main reason for creating this card is that everyone who attends the CapNet training is automatically presented with a free life membership to APP -- and they will have the card to prove it!
But wait, there's more, because I still have to tell you about the Design West giveaway...