I was recently invited to attend the first SpacE FPGA User Workshop, or SEFUW for short. This was held at the European Space Agency's ESTEC site in Noordwijk, Holland, which is a very impressive facility, as seen in the image below.
The workshop involved the ESA (European Space Agency) and the major FPGA manufacturers of space grade devices. Also attending were industrial and academic partners working with FPGAs in space or working toward enabling FPGAs to be used in space.
The event was split into two days -- the first covering European FPGAs and the second focusing on non-European devices. Both days involved presentations from manufacturers on roadmaps for their devices and presentations from actual users reporting on their experiences with the devices.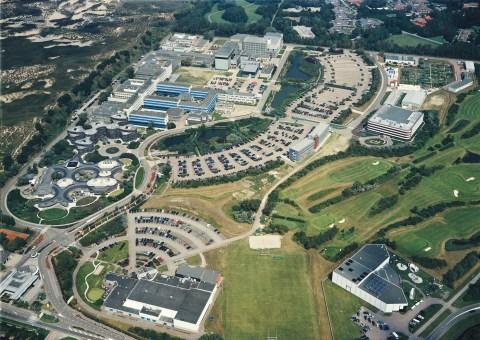 As I mentioned, the focus of the first day was European FPGAs, which are produced by Atmel. Although Atmel is an American company, their FPGAs are designed and manufactured within the EU. This removes the devices from the scope of the United States' International Traffic in Arms Regulations (ITAR), which is advantageous when it comes to exporting them.
Both the ATF280 and AT40 families of devices were presented, along with reports on user experiences, which were mainly focused upon the need for toolset improvements. These devices seem ideal with regard to small, low-speed (<20MHz) designs that would normally use an RTSX-SU part from Microsemi. The Atmel parts have the added advantage of being SRAM-based, thereby allowing reconfiguration right up until launch (thus far, no one has reconfigured these devices in flight).