Well, folks, it's been a long time in the making, but it has finally happened... I've officially joined the growing list of bloggers here on All Programmable Planet (APP)!
I must say that I'm pretty excited. I have so much that I want to talk about, and the hard part has been figuring out where to start. But we'll get to that in a moment. First, let me tell you a little about myself, and how I came to be who I am.
The "Knack"
I still remember the first time someone asked me, "What do you want to be when you grow up?" Without hesitation, I answered, "I want to be an inventor!" This was probably no surprise to my parents. After all, I come from a long line of kin born with what Dilbert writer Scott Adams calls "The Knack" (which he describes as "A rare condition characterized by an extreme intuition about all things mechanical and electrical... and utter social ineptitude.")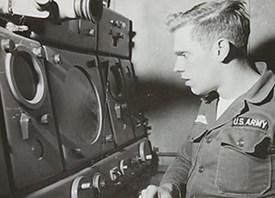 My father was surely the biggest influence on my interests. He started his career in the Army, which included work on radar and/or communication jamming equipment (he couldn't say much more than that). He was also an avid electronics hobbyist. Our laundry/utility room looked, to me, a bit like a mad scientist's lair -- benches and shelves lined with oscilloscopes, computer terminals, teletypes, punch-tape machines, radio equipment, solder equipment, and all sorts of electronic components in various-sized bins. Many of these were old corporate castaways or stuff from the "bargain bin" at Radio Shack.
With this treasure trove of loot, my father designed and built his own home computer -- a labor of love made from perfboard, scavenged chips and passive components, a captivating maze of wires and harnesses, and a hinged panel full of toggle switches and LEDs that served as "the interface." He scribbled out a rudimentary operating system in assembly/machine code on long strips of green-striped fanfold paper, and laboriously entered it into the computer via the switches and LEDs, manually toggling a "strobe" signal to write each machine instruction to memory.
At the time, I never imagined I would someday want a photo of his creation, so I have only my memory... but it is still a very vivid image in my head.
The "Hook"
Eventually, my father managed to integrate a terminal and teletype, and a punch-tape machine to store user programs.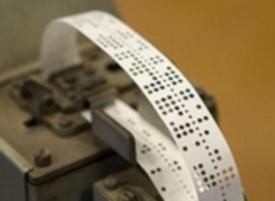 Somehow, he acquired the code for a BASIC interpreter (which we loaded from punch-tape), and he taught me my first computer program:

I was hooked! This was "cool" (even if I wasn't). A year or two later, we bought our first "real" home computer -- a Tandy Color Computer 2 (CoCo2) -- along with a subscription to the CoCo2 hobbyist magazine "The Rainbow." I spent countless hours transcribing programs from the pages of the magazine into the primitive text editor, and then recording the programs to cassette tape for later reload... all the while, gaining tidbits of programming knowledge.
Of course, any truly respectable software person eventually wants to know more about hardware (grin). Thus, I bought an electronics hobby kit with my lawn-mowing money and began a torturous battle to understand the bizarre, abstract concepts of analog circuits. I must say, that was a bit much for my 12-year-old self to grasp (I hadn't yet discovered the relative simplicity of the digital world), but I built every project in the manual and tried my best to understand how it all worked.
My only unique creation was the re-purposing of a broken radio-controlled buggy as a remote ignition system for my model rocket kit. It wasn't pretty, nor was it rocket science (well, not in that way), but it sure was fun!